From Daily Candy Boston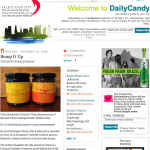 Your blonde hair? Colored. That unseasonal glow? Sprayed. Those undergarments? Padded, baby.
It's all about being selective in your enhancements. افضل طريقة للعب الروليت
So you'll be happy to know that it takes just a spoonful (or two) of an all-natural Tortured Orchard sauce to bedazzle a simple sandwich or plain turkey burger.
The mother/daughter duo (the second of whom is a Culinary Institute of America grad) behind the North Egremont company set out to create condiments that are tasty and legitimately healthy. The result? Dressings that are fat and cholesterol free and have no additives or preservatives.
Sweet apple blush is packed with chunky bits of cranberry, apple, and apricot. Garlic balsamic drizzle has sweet Vidalia onions, garlic, and jalapenos. 1xbet عربي
For that little something extra. موقع مراهنات كرة قدم