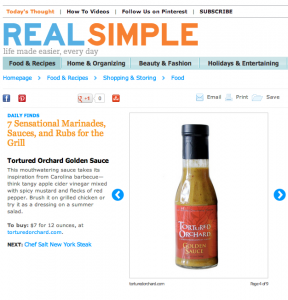 DAILY FINDS
7 Sensational Marinades, Sauces, and Rubs for the Grill
Tortured Orchard Golden Sauce
This mouthwatering sauce takes its inspiration from Carolina barbecue—think tangy apple cider vinegar mixed with spicy mustard and flecks of red pepper. Brush it on grilled chicken or try it as a dressing on a summer salad.
To buy: for 12 ounces, at torturedorchard. المراهنات على المباريات com.